Get organized with iPracticeBuilder™
iPracticeBuilder Pro gives you the ability to create, organize,
and NOW share drills, workouts and practices with your staff, athletes, and organizations.
Get the app!

"This app delivers something very valuable to the coaching world – a simple way to store drills and build practices."
Marc Rardin, Iowa Western Community College Head Baseball Coach
2x NJCAA D-I World Series National Champion
7x World Series Participant; 2010 and 2012 National Coach of the Year
Simplify your practice planning process
Save time building your practices and workouts.
Keep all of your drills and practice plans in one place.
Create and share your practices anytime, anywhere.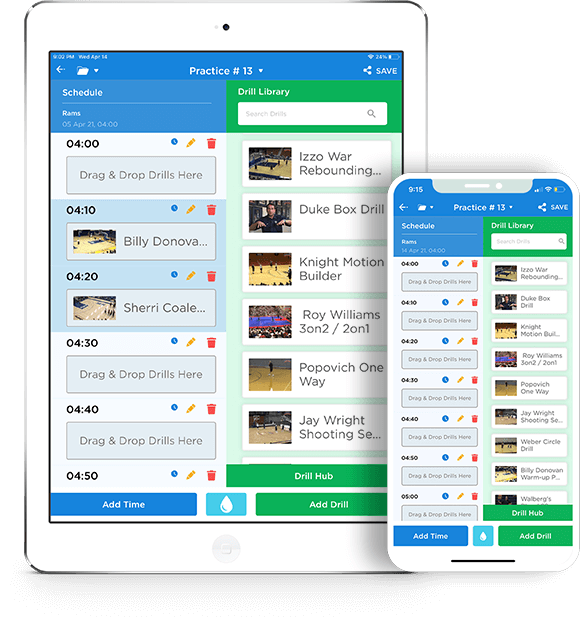 "iPracticeBuilder is the best way to organize and store your drills."
Sean Marks, General Manager Brooklyn Nets
Create practices anywhere.
Use your mobile device to create practices anytime, anywhere. Your practices are always with you.
Share practices and
drills with video.
Seamlessly share your practice video or drill sets with other coaches, players, and parents at no cost to them.
Access to world class drills.
Choose from handpicked professionally-produced drills in our exclusive drill hub.
Add your own drills.
Add your favorite drills, including video and store them in the drill library for future use.
Spend more time coaching and less time searching for practice drills.
Build and share your practice plan in minutes using our professionally produced drills (included).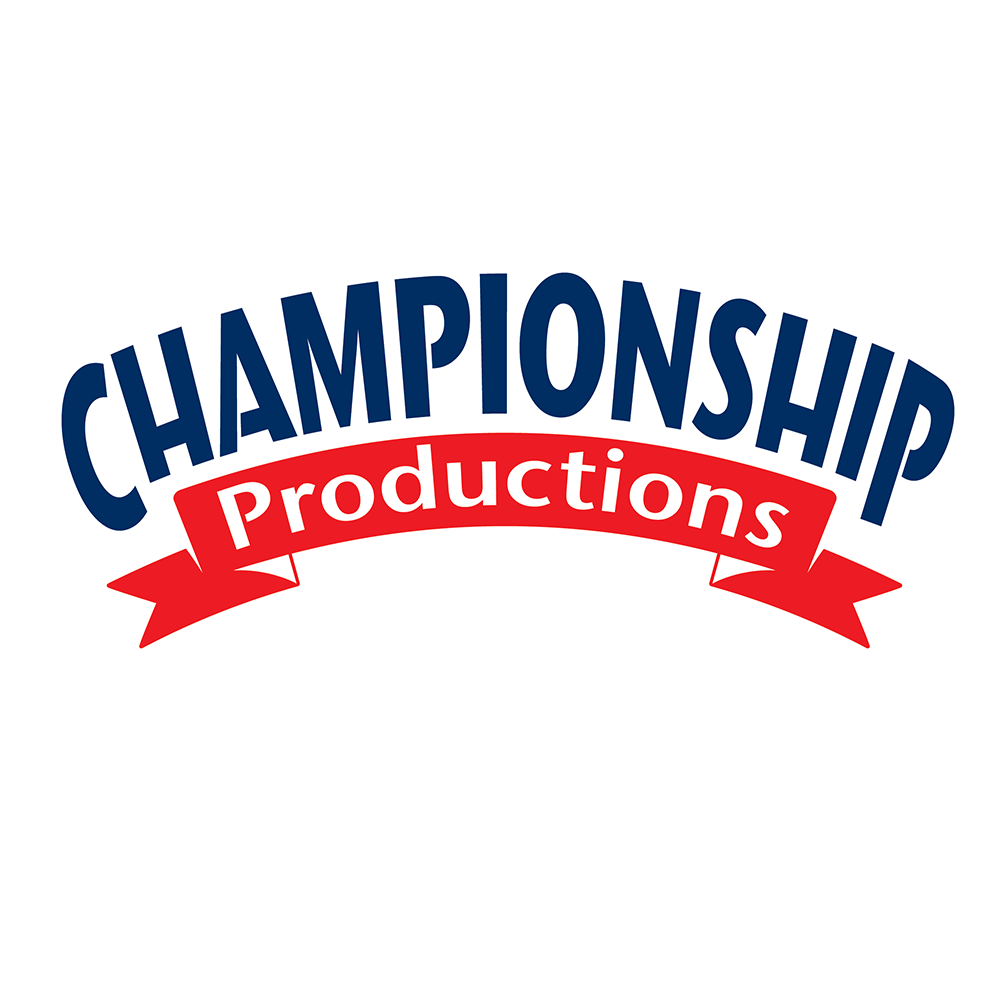 Practice plans in minutes.
Tailor your practices to your coaching needs by choosing from Youth and Advanced skills levels for each sport.
1. Choose a sport.
Get started by choosing a sport for your team and a skill level. You will have access to all sports. Switch from your main sport to performance training during the offseason. Or, if you're a youth coach or physical education instructor, plan practices for multiple sports.
2. Select drills from the Drill Hub
3. Add your own drills.
Create your own drills by using video recorded on your device or attach a link to a favorite drill on YouTube.
4. Build your practice.
Build practices by dragging and dropping a drill from the right side of your screen to the left side. Customize your practice by adding water breaks and adjusting time periods.
5. Share your practice.
The new share feature gives coaches the ability to share drills with video and practices plans.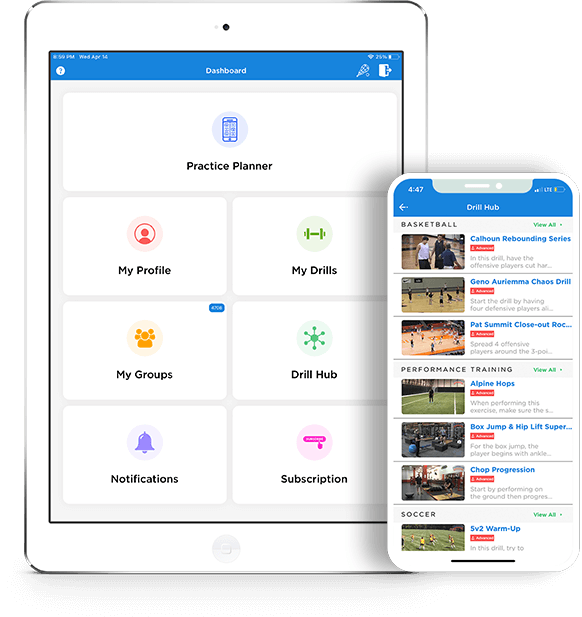 iPracticeBuilder is recognized as an indispensible tool.
Named 1 of 3 of the best iPad apps for sports players by Digital Trends.
"136 of the Very Best iPad Apps" 4/14/15
Named 1 of 18 top coaching apps by Coach and Athletic Director magazine.
"Cutting the Cord: Eighteen Apps and Software Programs Guaranteed to Help Coaches on the Go" 10/3/14
"iPracticeBuilder is an excellent coaching tool!"
"Perfect way to keep your team and staff organized!"
"This is the best all-in-one practice planner, hands down!"
"iPracticeBuilder saves time in so many ways. Everything is at your fingertips."
WATCH THE VIDEOS BELOW TO LEARN MORE